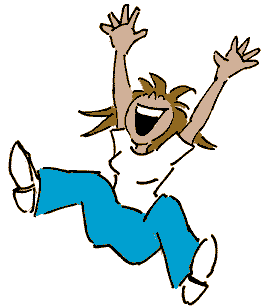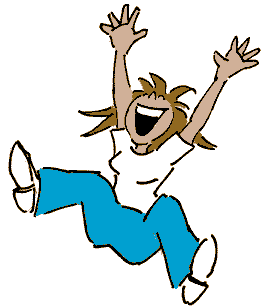 Patient Testimonials
George J.
I have been to MANY chiropractors throughout my life searching for the one who could truly help me. I can say with complete honesty that Dr. Brian Barrett is the best chiropractor I have ever seen. He is capable of feeling things that other chiropractors simply can't. He is not a chiropractor with a predesignated routine; he can feel what is wrong with every individual patient and knows precisely how to correct it. Also, he is not afraid to tell you that you don't need to come back (very honest). If you are even in the vicinity of Complete Chiropractic, I would implore you to make it your next choice for chiropractic care.
Troy K.
Pain is a 0/10.  I can get in and out of my car and drive, pain free.  I walked in, without an appointment, and was told that I could be seen right away. Customer service is a 10.
Marianne F.
Dear Dr.'s Barrett and Zerdecki,
Just a Thank you to tell you how happy I am to have found you. You have taken such good care of me since I have come to your practice and don't know what I would have done if I wasn't able to move. Thank you both again
Jesse E.
I am very satisfied with the care that I received from this practice, it was above and beyond my expectations. I am treated like an individual and not just another patient. I can now enjoy time with my son without feeling like I am being restricted by back pain and limited movement. Thank you very much!
Diane L.
When I first came to your office I had trouble taking a deep breath and I had a very stiff neck. After the first treatment I had relief in both areas. After 2 weeks I am so pleased and thankful how I feel. I am able to do things much easier. I had been losing some of my grip strength in my left hand and that is better than it has been in 2 years. I have had chiropractic treatment from other offices and have never had results like this. I will gladly follow any advice that Dr. Zerdecki will give. She is not only a qualified doctor but she also has a great personality.
David L.
I am very pleased with the chiropractic care that I am receiving from Dr. Zerdecki. I have had limited mobility in my back and neck for years. My range of motion is improving and I am encouraged by my results in less than one month of treatments. I have been under extended chiropractic care from other doctors and have never had results like this. Dr. Zerdecki is very professional, friendly and caring. I greatly appreciate her efforts. She truly seems to want to help me regain my health.
Susan W.
My low back muscles were in spasm when I first came into see Dr. Barrett. After 3 visits not only were the spasms gone, but my back felt better than it had in years. I am now able to do more things I enjoy without worrying about my back bothering me. Now that my back pain is gone and it hasn't returned, I only have to come in once a month. Dr. Barrett not only listened to me but he truly cared about my health. I would recommend Dr. Barrett to anyone who is looking to feel great.
Check out/Review us at
or
or
or
Please consider giving a review to one of these sites or others and/or giving us feedback at