By: Lindsey Zerdecki, D.C.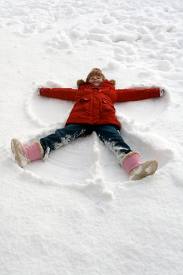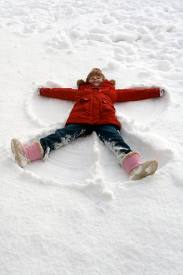 Are you fed-up with getting sick every winter or just not feeling well? If you follow these simple tips, you can increase your chances of dodging those nasty wintertime bugs, and feeling better all year round.
1. Chiropractic Care- In a study done by Ronald Pero, Ph.D., chief of cancer prevention research at New York's Preventive Medicine Institute and professor of medicine at New York University, chiropractic care was shown to increase a person's immune system by 200%! Chiropractic adjustments make sure the body is functioning optimally and that includes the immune system.
2. Get enough sleep- Sleep is important in many of your bodily functions but it particularly important for your immune system. This is the time when your body, including your immune system rests and repairs itself. Sleep deprivation can also lead to increase stress, anxiety, irritability, and difficulty concentrating. There is a wide variety of sleep time that is considered "normal". Everyone is different, however the average amount of sleep one needs per night is approximately 7.5 hours.
3. Exercise- Regular physical activity not only strengthens your heart, bones and lungs but also strengthens your immune system. Regular, moderately intense exercise increases your body's oxygen levels, which help to enhance your disease fighting capabilities. All you need is 30 minutes per day of brisk walking, swimming or an activity with similar intensity.
4. Proper nutrition- It is important to eat a wide variety of food and nutrients. Anti-oxidants, which are found in fruits and vegetables, are involved in the prevention of cell damage, which can lead to aging, cancer and other diseases. Omega- 3's are important because they reduce inflammation and have cardiovascular and immune enhancing properties. Omega 3's can be found in cold water fish, walnuts, ground flax seed and cruciferous vegetables. Fruits, vegetables, lean meats, nuts and beans are the most beneficial in consuming a healthy diet.
5. Wash your hands- I am sure you have heard this time and time again, but washing your hands is one of the best and most effective ways to prevent colds and other illnesses no matter what time of year.
There is no magic pill that will keep you from getting sick this winter. However, if you follow these guidelines you well will be on your way to feeling great all year round.
Dr. Lindsey Zerdecki is a chiropractor at Complete Chiropractic, located at 5930 Hamilton Blvd. Allentown, PA 18106. She specializes in treating children and pregnant women, however sees a wide range of patients. To contact Dr. Zerdecki please call (610)841-2204 or visit www.completechirocenter.com.